Roof flashing plays an important role in protecting your home from water damage. The flashing around dormers, chimneys, valleys and other joints help keep water from seeping through when it rains or snows. When these metal areas of your roof become damaged, you'll need to have prompt repairs done to reduce the risk of water damage. While you should have professional roof repair Denver CO done, it's helpful to know why roof flashing becomes damaged and how it's repaired.
Causes of Roof Flashing Damage
Although roof flashing is made to be durable, it can develop damage over time. The steel that flashing is made of can wear away or deteriorate over the years. The flashing might also shift out of place or end up with holes, dents or corrosion. The mortar and caulk around flashing can also become worn or damaged, allowing water to get into joints or other vulnerable areas on your roof. Since flashing damage puts your home at risk of water damage, including mold growth or structural damage in severe cases, you should have it fixed as soon as possible.
Minor Flashing Damage
Roof flashing can become rusty or corroded over time, which can cause tiny holes to form. These holes might not make it easy for water to get in at first, but they can become larger when they're not repaired. When you have professional roofers repair roof flashing, this might involve patching these holes to stop water from getting in. Patching these holes in roof flashing can also help prevent this damage from becoming worse.
Missing Pieces of Flashing
Storms, windy conditions and even wildlife can tear away pieces of your roof flashing. Having any part of your roof flashing missing leaves your home exposed to rain and raises your risk of water damage. Professional roofers can replace missing pieces of flashing or replace the entire roof flashing if needed.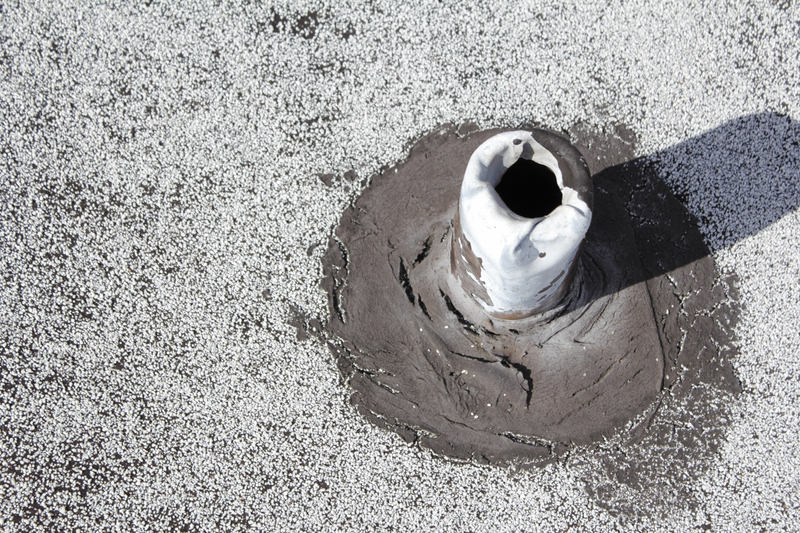 Worn Mortar and Caulk
When the mortar and caulk around roof flashing wears away, this can create gaps that allow water into your home. You should avoid trying to remove and replace the mortar and caulk on your own, since this can cause damage to the surrounding part of your roof if you're not careful. Roofing contractors have the right tools to remove old or worn mortar and caulk and replace it. Keep in mind that if your roof flashing is old, roofing professionals can replace it along with the mortar and caulk surrounding it. This helps ensure that your home is well-protected from water at the joints.
Severe Flashing Damage
When your roof flashing has severe damage, such as heavy corrosion or sudden damage from storms, you'll need to have it replaced. Putting in new flashing involves removing shingles to get to the base of your current flashing and removing it. You should always have roofing professionals handle roof flashing replacements to ensure that it's done properly without any damage to your shingles. Serious flashing damage should be addressed right away, so that your roof remains safe from water damage. Roofing experts can help you choose the right flashing material to use when you need to replace your current flashing.
Drip Edging Damage
When you have drip edge flashing that is damaged, this can stain your roof's fascia and increase the risk of water damage. Roofing contractors in Denver can repair or replace this flashing. Drip edge flashing can become damaged if it was improperly installed or due to wear and tear over time.
High-Quality Roof Repair Denver CO
If you need roof repair in Denver for your roof flashing, please contact Advanced Exteriors today. Our roofing team can repair the flashing on your roof or replace it if needed to help prevent leaks in your home. Whether your flashing has small holes from corrosion or worn mortar and caulk, we can ensure your roof has reliable protection from water damage with timely repairs.